FP150
Promoting private sector investment through large scale adoption of energy saving technologies and equipment for Textile and Readymade Garment (RMG) sectors of Bangladesh
Promoting private sector investment through large scale adoption of energy saving technologies and equipment for Textile and Readymade Garment (RMG) sectors of Bangladesh
Bangladesh has experienced an average of 8% annual growth in CO2 emissions over the past two decades. The readymade garment (RMG) sector is the largest industrial contributor in CO2 emissions at 15.4%, followed by the textile sector at 12.4%. These sectors are not operating efficiently because of continuous usage of old and badly maintained machines coupled with poor energy management.  
If the current industrial energy intensity persists along with the economic growth outlook in the medium to long term, Bangladesh will face severe difficulties in managing rising energy demands and achieving its GHG emission reduction targets under the Paris Agreement. However, textile and ready-made garments (RMG) manufacturers face several barriers to investing in energy efficiency including inadequate financial incentives, lack of technical expertise and the lack of an enabling environment. The sectors must overcome these barriers so that Bangladesh can meet its nationally determined contributions (NDC) target of 15% GHG emission reduction compared to a business-as-usual scenario by 2030. 
The Programme provides an integrated package of concessional financing for textile and RMG manufacturers, and technical assistance to create an enabling environment and ultimately to reduce 14.5 million tonnes of carbon dioxide equivalent (MtCO₂eq) in emissions. This is facilitated through capacity building, awareness raising, policy development and support in loan disbursal, monitoring and evaluation of the programme parameters.
Project timeline
Pipeline
14 Aug 2018 - 823 days
Concept note received
14 Aug 2018
Funding proposal received
08 Oct 2019
Cleared by GCF Secretariat
17 Aug 2020
Cleared by iTAP
19 Oct 2020
Approved
13 Nov 2020 - 68 days so far
Approved by GCF Board
13 Nov 2020
Under implementation
Completed
One region
One country
One priority group
Least Developed Countries
Financing

Private sector
Public sector

Size
GCF financing
| Instrument | Amount |
| --- | --- |
| Grant | USD 6,480,000 |
| Loan | USD 250,000,000 |
Cofinancing
| Cofinancer | Instrument | Amount |
| --- | --- | --- |
| Co-Financing | Loan | USD 33,000,000 |
| Co-Financing | In-kind | USD 1,000,000 |
| Co-Financing | In-kind | USD 20,000 |
| Co-Financing | Loan | USD 50,000,000 |
GCF Contacts
General media inquiries
GCF Communications
Phone
+82 10 4458 7751
Send e-mail
Request for information
GCF Information Disclosure
Request information about this project
Project complaints and grievances
GCF Independent Redress Mechanism (IRM)
Phone
+82 32 458 6157
File a complaint
Integrity issues
GCF Independent Integrity Unity (IIU)
Phone
+82 32 458 6155
Send e-mail
Accredited Entity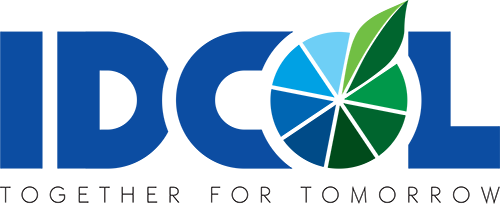 Mr. Md. Enamul Karim Pavel
Head of Renewable Energy
UTC Building, Level 16, 8 Panthapath, Kawranbazar, Dhaka, Bangladesh
Ms. Mafruda Rahman
Assistant Manager, Corporate Affairs
UTC Building, Level 16, 8 Panthapath, Kawranbazar, Dhaka, Bangladesh
National Designated Authority
Bangladesh
Economic Relations Division (ERD), Ministry of Finance
Ms. Fatima Yasmin
Secretary
Economic Relations Division (ERD), Ministry of Finance, Block No:8, Room no:3&4, Shere-e-Bangla Nagar, Dhaka, Bangladesh