FP104
Nigeria Solar IPP Support Program
Nigeria Solar IPP Support Program
The Programme will catalyse delivery of approximately 400 MW of renewable power through the successful financing, construction and operation of the first 3 to 5 selected utility-scale solar power projects in Nigeria.
The concessional financing and debt replacement facility provided through the project reduces the perceived risks of investing and catalyses private sector investment amidst the current financing challenges within the power sector, namely scarce and expensive financing from commercial financial institutions. GCF, with Africa Finance Corporation (AFC) as the Accredited Entity and the African Development Bank (AfDB) as a co-lender, joined forces to catalyse this investment by supporting eligible Independent Power Producers to achieve financial close, while creating an enabling environment for local financial institutions planning to finance renewable energy projects in the future.
This programme has an estimated lifespan of 21 years.
Project timeline
Pipeline
07 Jun 2018 - 267 days
Funding proposal received
07 Jun 2018
Cleared by GCF Secretariat
11 Dec 2018
Cleared by iTAP
01 Feb 2019
Approved
28 Feb 2019 - 454 days so far
Approved by GCF Board
28 Feb 2019
Under implementation
Completed
One region
One country
One priority group
Financing

Private sector
Public sector

Size
GCF financing
| Instrument | Amount |
| --- | --- |
| Loan | USD 100,000,000 |
Cofinancing
| Cofinancer | Instrument | Amount |
| --- | --- | --- |
| Co-Financing | Loan | USD 100,000,000 |
| Co-Financing | Loan | USD 100,000,000 |
| Co-Financing | Equity | USD 140,000,000 |
| Co-Financing | Loan | USD 27,000,000 |
Accredited Entity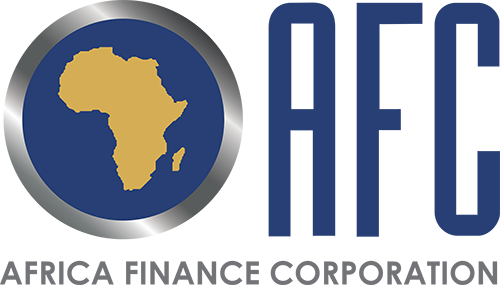 Ms. Kome Johnson-Azuara
Associate Vice President, Investments
3a Osborne Road, Ikoyi, Lagos, Nigeria
Ms. Chinekwu Duru
Senior Vice President
3a Osborne Road, Ikoyi, Lagos, Nigeria
National Designated Authority
Nigeria
Federal Ministry of Environment
Dr. Yerima Tarfa
Director, Department of Climate Change
Department of Climate Change, Plot 444, Aguiyi Ironsi Way, Green Building Federal Capital Territory, Abuja, Nigeria, Abuja, Nigeria