FP029
SCF Capital Solutions
Project has lapsed as of 23 Oct 2017
MSMEs can contribute significantly to South Africa's climate change objectives as they occupy a large part of the national economy.
This programme was created as a direct result of the needs of MSME start-ups in South Africa's Green Fund incubation program. Despite engaging in climate activities the country so greatly needs, MSMEs have been unable to access financing from traditional financial institutions. SCF Capital Solutions allow start-ups in renewable energy and energy efficient sectors to transition from incubation to securing contracts with large buyers, accelerating both their own activities and South Africa's transition to a low carbon economy.
The programme also contributes to South Africa's development objectives. Of the 300 MSMEs receiving GCF assistance annually, 45 percent will be owned by women, 35 percent will be owned by young  entrepreneurs and 70 percent will be owned by previously disadvantaged individuals. It is expected to support 30,000 jobs in the climate space, 6,000 of them new.
The programme will tap into the expertise of South African-based developmental finance company SCF Capital Solutions to use supply chain financing to provide capital to green economy-focused MSMEs. It will do this by focusing on the credit worthiness of major buyers, thereby reducing the financial burden on MSMEs. A focus on recurring supply chains in the economy will improve business efficiencies and help catalyze private sector investment.
The Board's approval of FP029 SCF Capital Solutions by DBSA, submitted to the Board at B.15 under the first tranche of the MSME pilot programme, expired on 23 October 2017. This follows a request from the AE dated 13 October 2017 to withdraw an extension request in relation to the deadline to sign the FAA by 23 October 2017. The Secretariat informed the NDA of the AE's request to withdraw the extension request on 2 November 2017.
Project timeline
Pipeline
08 Aug 2016 - 130 days
Concept note received
08 Aug 2016
Funding proposal received
04 Nov 2016
Cleared by iTAP
25 Nov 2016
Approved
15 Dec 2016 - 313 days
Approved by GCF Board
15 Dec 2016
Legal opinion on AE's Internal Approval
02 May 2017
Lapsed
23 Oct 2017
One region
One country
One priority group
Financing

Private sector
Public sector

Size
GCF financing
| Instrument | Amount |
| --- | --- |
| Equity | USD 12,222,222 |
Cofinancing
| Cofinancer | Instrument | Amount |
| --- | --- | --- |
| Private investors | Equity | USD 12,222,222 |
| SEFA (Small Enterprise Finance Agency (of South Africa)) | Equity | USD 7,407,000 |
| DBSA | Equity | USD 2,222,222 |
| SCF Capital Solutions | Equity | USD 74,000 |
Accredited Entity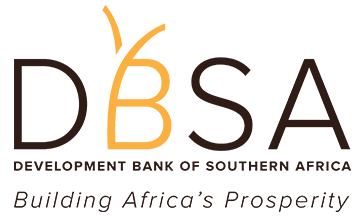 Mr. Olympus Manthata
Head, Climate Finance
1258 Lever Road, Headway Hill, Midrand, Johannesburg, South Africa
Mr. Muhammed Sayed
Climate Change Specialist, Climate Finance
1258 Lever Road, Headway Hill, Midrand, Johannesburg, South Africa
National Designated Authority
South Africa
Department of Environmental Affairs
Ms. Nosipho Ngcaba
Director-General
Private Bag X447, Pretoria, 0001, South Africa