FP083
Indonesia Geothermal Resource Risk Mitigation Project
Indonesia Geothermal Resource Risk Mitigation Project
Harnessing geothermal energy development to help reduce greenhouse gas emissions while meeting electrification needs in Indonesia.
As an emerging economy with a goal to reach 99.7 percent national electrification by 2025, Indonesia's energy demands are increasing. The country has the world's largest estimated potential for geothermal energy resources, but its development has been limited due to risky and expensive early-stage development costs. These barriers are further exacerbated by the geothermal tariff framework which needs to be competitive to enable private sector investment.
This project aims to help the Government of Indonesia scale up geothermal energy development by introducing a well-designed upstream risk mitigation mechanism and by promoting a conducive regulatory environment. Under this project, both public and private sector geothermal developers will have access to funds to help mitigate early stage development risks. The geothermal resource risk mitigation facility will provide contingent financing and soft loans for resource confirmation drilling.
The project has an estimated lifespan of 10 years.
Project timeline
Pipeline
28 Feb 2018 - 235 days
Funding proposal received
28 Feb 2018
Cleared by iTAP
26 Sep 2018
Approved
20 Oct 2018 - 574 days
Approved by GCF Board
20 Oct 2018
Legal opinion on AE's Internal Approval
27 Sep 2019
FAA executed
27 Apr 2020
Under implementation
15 May 2020 - 135 days so far
FAA effective
15 May 2020
Completed
15 May 2030 - 3,518 days to go
Financing

Private sector
Public sector

Size
GCF financing
| Instrument | Amount |
| --- | --- |
| Grant | USD 90,000,000 |
| Loan | USD 7,500,000 |
| Grant | USD 2,500,000 |
Cofinancing
| Cofinancer | Instrument | Amount |
| --- | --- | --- |
| Co-Financing | Equity | USD 60,000,000 |
| Co-Financing | Loan | USD 25,000,000 |
| Co-Financing | Loan | USD 225,000,000 |
GCF Contacts
General media inquiries
GCF Communications
Phone
+82 10 4458 7751
Send e-mail
Request for information
GCF Information Disclosure
Request information about this project
Project complaints and grievances
GCF Independent Redress Mechanism (IRM)
Phone
+82 32 458 6157
File a complaint
Integrity issues
GCF Independent Integrity Unity (IIU)
Phone
+82 32 458 6155
Send e-mail
Accredited Entity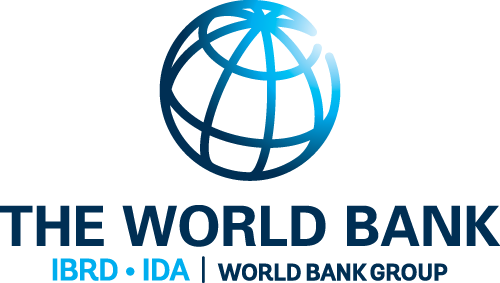 National Designated Authority
Indonesia
Fiscal Policy Agency, Ministry of Finance
Febrio Kacaribu
Chairman of Fiscal Policy Agency, Ministry of Finance
R.M. Notohamiprodjo Building 2nd Floor, Jalan Dr. Wahidin Raya No. 1, Jakarta, Indonesia
Adi Budiarso
Director of Center for Climate Finance and Multilateral Policy / Head of the NDA Secretariat
Center for Climate Finance and Multilateral Policy, Fiscal Policy Agency, Ministry of Finance, R.M. Notohamiprodjo Building 5th Floor, Jalan Dr. Wahidin Raya No.1, Jakarta, Indonesia