FP061
Integrated physical adaptation and community resilience through an enhanced direct access pilot in the public, private, and civil society sectors of three Eastern Caribbean small island developing states
Integrated physical adaptation and community resilience through an enhanced direct access pilot in the public, private, and civil society sectors of three Eastern Caribbean small island developing states
Strengthening the resilience of three Caribbean islands to climate change-related threats by improving the hurricane resilience of community buildings, homes, and businesses, and through flood prevention measures.
Antigua and Barbuda, Dominica and Grenada are three Small Island Developing States facing challenges to adapt to climate change-related threats such as more intense hurricanes, higher temperatures, and lower overall rainfall. Small grants for community organizations, together with revolving loans for households and businesses, will improve the resilience of infrastructure to withstand category 5 hurricanes. A funding mechanism for public infrastructure (including drainage and irrigation) and ecosystems will also reduce disruptions in the water system and improve soil and water conservation, which are all threatened by the results of climate change.
The project has an estimated lifespan of 4 years.
Project timeline
Pipeline
29 Jul 2016 - 581 days
Concept note received
29 Jul 2016
Funding proposal received
16 Sep 2017
Cleared by iTAP
06 Feb 2018
Approved
01 Mar 2018 - 503 days
Approved by GCF Board
01 Mar 2018
Legal opinion on AE's Internal Approval
21 Sep 2018
FAA executed
18 Apr 2019
Under implementation
16 Jul 2019 - 602 days so far
FAA effective
16 Jul 2019
Disbursement - USD 3,000,000
14 Oct 2019
Completed
16 Jul 2023 - 861 days to go
One region
Latin America and the Caribbean
Three countries
One priority group
Small Island Developing States
Financing

Private sector
Public sector

Size
GCF financing
13% disbursed
| Instrument | Amount |
| --- | --- |
| Grant | USD 20,000,000 |
Cofinancing
| Cofinancer | Instrument | Amount |
| --- | --- | --- |
| Co-Financing | Other | USD 1,459,120 |
| Co-Financing | Other | USD 555,120 |
| Co-Financing | Other | USD 555,120 |
GCF Contacts
General media inquiries
GCF Communications
Phone
+82 32 4458 6338 (KST)
Send e-mail
Request for information
GCF Information Disclosure
Request information about this project
Project complaints and grievances
GCF Independent Redress Mechanism (IRM)
Phone
+82 32 458 6485 (KST)
File a complaint
Integrity issues
GCF Independent Integrity Unity (IIU)
Phone
+82 32 458 6155 (KST)
Send e-mail
Accredited Entity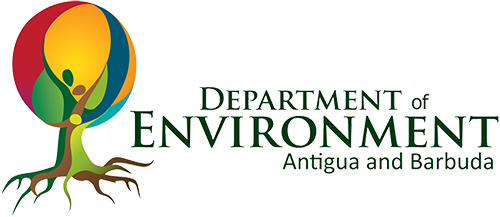 Ms. Diann Black-Layne
Director
#1 Victoria Park Botanical Gardens, Factory Road, St. John's, St. John's, Antigua and Barbuda

Mr. Michai Robertson
Policy consultant
#1 Victoria Park Botanical Gardens, Factory Road, St. John's, St. John's, Antigua and Barbuda
National Designated Authority
Antigua and Barbuda
Ministry with responsibility for the Environment
Ms. Carol MASON
Principal Assistant Secretary, Ministry with responsibility for the Environment
#1 Victoria Park Botanical Gardens, Factory Rd., St. John's, Antigua and Barbuda

Ms. Nadia SPENCER-HENRY
Debt Manager, Ministry of Finance and Corporate Governance
Ms. Gail IMHOFF-GORDON
Senior Public Financial Management Officer, Ministry of Finance and Corporate Governance

Dominica
Ministry of Economic Affairs, Planning, Resilience, Sustainable Development, Telecommunications and Broadcasting
Dr. Kyra Paul L'Homme
Acting Chief Development Officer
5th Floor, Financial Centre, Kennedy Avenue, Roseau, Dominica

Grenada
Ministry of Finance, Planning, Economic Development and Physical Development
Dr. Kelvin Michael George
Director, Department of Economic and Technical Cooperation
Financial Complex, Carenage, St. George's, W.I., Grenada
Ms. Isha Abraham
Deputy Permanent Secretary
Financial Complex, Carenage, St. George's, Grenada