FP014
Climate Adaptation and Mitigation Program For the Aral Sea Basin (CAMP4ASB)
Climate Adaptation and Mitigation Program For the Aral Sea Basin (CAMP4ASB)
Scaling up the Climate Adaptation and Mitigation Program for Aral Sea Basin (CAMP4ASB) by providing support to adaptation activities in Tajikistan and Uzbekistan. Providing grants to the most vulnerable communities for climate resilient measures in priority areas, including to the poorest populations residing in risk-prone areas, and marginalized groups such as women.
The CAMP4ASB Program is a World Bank Group program addressing both adaptation and mitigation support in the Aral Sea Basin. The program builds regional cooperation to the challenges of climate change. GCF investments will contribute to CAMP4ASB by addressing adaptation, initially in Tajikistan and Uzbekistan.
GCF's engagement will allow support for the adoption of climate-smart rural production and landscape management investments through a regional climate investment facility. This will target the poorest and most climate-vulnerable rural communities, benefiting farmers and village in particular.  The facility will strengthen climate resilience and food security. Agricultural, land and water management practices will be implemented based on local agro-ecological conditions in order to strengthen climate change resilience. Investments via the facility will be demand-driven, but will include crop diversification, water resource management, rehabilitation of degraded land, conservation agriculture, livestock production improvements, agro-products processing, energy efficiency improvements and expansion of renewable energy sources.
The project has an estimated lifespan of 6 years.
Project timeline
Pipeline
08 Jul 2015 - 359 days
Concept note received
08 Jul 2015
Funding proposal received
31 Jul 2015
Approved
30 Jun 2016 - 1,434 days
Approved by GCF Board
30 Jun 2016
Cleared by iTAP
30 Jun 2016
Legal opinion on AE's Internal Approval
28 Sep 2019
FAA executed
04 May 2020
Under implementation
02 Jun 2020 - 148 days so far
FAA effective
02 Jun 2020
Completed
02 Jun 2026 - 2,044 days to go
Financing

Private sector
Public sector

Size
GCF financing
| Instrument | Amount |
| --- | --- |
| Grant | USD 19,000,000 |
Cofinancing
| Cofinancer | Instrument | Amount |
| --- | --- | --- |
| Co-Financing | Grant | USD 15,000,000 |
| Co-Financing | Grant | USD 11,780,000 |
| Co-Financing | Loan | USD 9,000,000 |
| Co-Financing | Loan | USD 14,000,000 |
GCF Contacts
General media inquiries
GCF Communications
Phone
+82 10 4458 7751
Send e-mail
Request for information
GCF Information Disclosure
Request information about this project
Project complaints and grievances
GCF Independent Redress Mechanism (IRM)
Phone
+82 32 458 6157
File a complaint
Integrity issues
GCF Independent Integrity Unity (IIU)
Phone
+82 32 458 6155
Send e-mail
Accredited Entity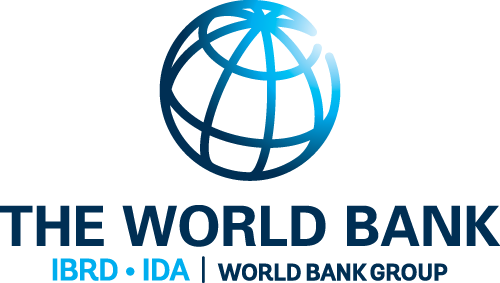 National Designated Authority
Uzbekistan
Ministry of Investments and Foreign Trade of the Republic of Uzbekistan
Mr Badriddin Abidov
Deputy Minister
1 Islam Karimov Str., Tashkent city, Uzbekistan
Tajikistan
Committee of Environmental Protection Under the Government of the Republic of Tajikistan
Mr. Sheralizoda Bahodur
Chairman of the Committee of Environmental Protection
5/1 Shamsi str.,, Dushanbe city, Tajikistan

Mr. Murodov Turakul
Head of Project Implementation Group and NDA Secretariat