RFP 2020/008: Provision of Travel Management Services for the Green Climate Fund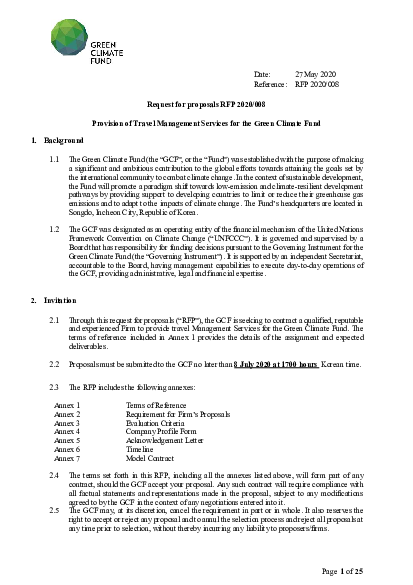 RFP 2020/008: Provision of Travel Management Services for the Green Climate Fund
Submissions to this procurement notice has ended.
Through this request for proposals ("RFP"), the GCF is seeking to contract a qualified, reputable and experienced travel management firm to provide Travel Management Services for the Green Climate Fund.
Proposals must be submitted to the GCF no later than 8 July 2020 at 1700 hours  Korean time.
Publication date
27 May 2020