Policy on Fees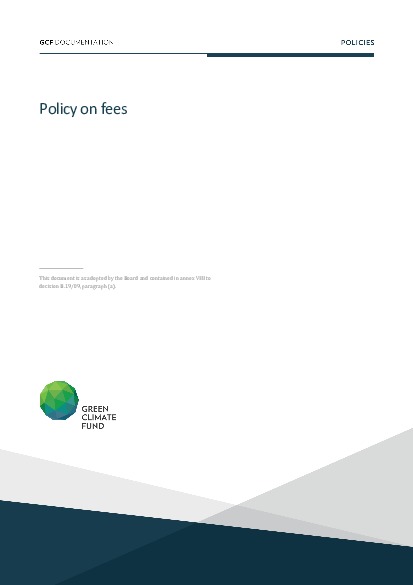 Download
English
|
PDF
|
394.48 KB
Policy on Fees
This document sets out the Fees Structure for accredited entities (AEs) of GCF for public sector grants for projects/programmes and project/programme preparation under the Project Preparation Facilities (PPFs), and to delivery partners (DPs) for grants under the Readiness Programme, including for national adaptation plans (NAPs) and other adaptation planning processes.
This document captures the policy as adopted by the Board in decision B.19/09. The policy was sent to the Board for consideration at B.19 in document GCF/B.19/29 titled "Policy on fees for accredited entities and delivery partners".
All decisions and documents adopted at B.19 can be found in document GCF/B.19/43 titled "Decisions of the Board – nineteenth meeting of the Board, 26 February – 1 March 2018".
Document type
Policies, strategies, and guidelines