Support NDA's Engagement with Stakeholders, Accreditation of National Entity, and Enhancement of Concept Notes in Jordan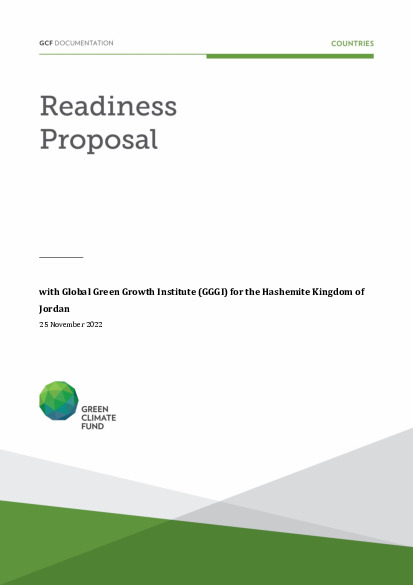 Download
Support NDA's Engagement with Stakeholders, Accreditation of National Entity, and Enhancement of Concept Notes in Jordan
Developed under the leadership of Jordan's NDA, the Ministry of Environment (MoENV), this Readiness Proposal is designed to further improve the capacity of key national stakeholders to carry out their roles and responsibilities in advancing Jordan's climate change agenda in order to stimulate private sector participation increasing long-term, sustainable financing of climate action and NDC implementation in Jordan. This will advance and add value to the key outputs of the previous and current readiness support being implemented.  
All trainings or workshops will include women, targeted private sector stakeholders, and civil society organizations (CSOs) to support gender mainstreaming, and foster increased dialogue, and knowledge transfer in climate action.  
The primary project beneficiaries are the NDA, NCCC, CVDB and the private sector. The secondary project beneficiaries are the line ministries, CSOs, etc. involved in readiness activities as appropriate. Their knowledge and capacity on climate finance will be improved, creating the foundation for sustainable climate action in Jordan.  
Cover date
25 November 2022
Document type
Approved readiness proposal
Organisation
Global Green Growth Institute