Strengthening the capacities of national and regional development banks, which are members of the International Development Finance Club (IDFC), to access GCF resources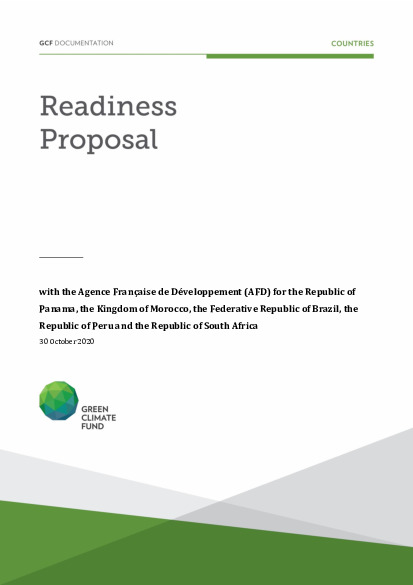 Download
Strengthening the capacities of national and regional development banks, which are members of the International Development Finance Club (IDFC), to access GCF resources
National and regional development banks have a huge potential to support the implementation of the Paris Agreement on climate, and to generate green and climate - public and private - finance at scale to address the specific needs of their national economies, societies and environments. 
Facilitating direct access to GCF financial resources is of utmost importance, since, traditionally, accessing these resources have been challenging for national and regional institutions (direct access accredited entities – DAEs), leaving countries with a heavy dependence on international access entities that do not necessarily share compatible country programming agendas and have to respond to their own mandate. Preliminary internal IDFC climate finance assessments on DAE-GCF members have shown that constraints such as limited internal technical capacity (tools and methodologies for reliable climate impact assessment) and/or the lack of harmonization of ESS and/or gender policies have negatively impacted on DAE overall institutional capacity to structure and develop high-quality concept notes and funding proposals to the GCF, resulting in a negative lag with regards to their access to GCF's financing.  
The aim of this readiness request is to strengthen the capacities of national and regional development banks, which are members of the IDFC, to access GCF resources and to scale up climate finance activities. The proposal focuses on two main objectives: 
i. Capacity building of Direct Access Applicants and Accredited Entities (DAEs) amongst the members of the IDFC, to make them fit for GCF cofunding, and  
ii. Establishing strategic frameworks for guiding and developing climaterelated project pipelines, with special emphasis on key sectors relevant for post COVID-19 economic recovery. 
Cover date
30 October 2020
Document type
Approved readiness proposal
Organisation
Agence Française de Developpement
Country
Brazil
Morocco
Panama
Peru
South Africa