Strengthening the business sector in climate risk management for efficient use of water resources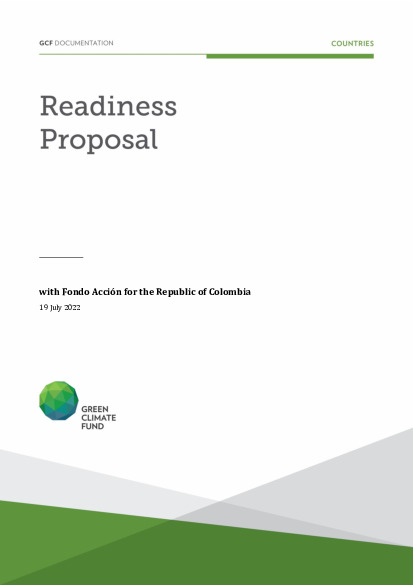 Download
Strengthening the business sector in climate risk management for efficient use of water resources
This proposal is based on a participatory diagnosis of barriers and opportunities in the business sector4 in order to propose specific actions for the management of climate risks associated with water resource management, as a measure of efficiency, productivity and competitiveness. The project will be based primarily on food and beverage companies, and pulp, paper, and cardboard whose water use is significant (water-intensive sectors). Improving the capabilities of these companies would have a major impact on Colombia's strategies for coping with climate risks. These actions aim to:
Strengthen knowledge and integration of information sources for their decision-making processes.
Create a strategic framework to learn about efficient water resource management measures and demonstrate their economic and financial benefits.
Strengthen exchange and learning processes to support technical knowledge and dissemination of tools for climate risk management.
Elaborate a concept note addressed to the "Private Sector Facility" that promotes a financial mechanism to leverage the formulation and development of adaptation and risk actions associated with climate change, aimed at the efficient management of water resources in the business sector.
Document type
Approved readiness proposal
Organisation
Fondo para la Acción Ambiental y la Niñez