Strategic Frameworks support for Paraguay through Fundación Avina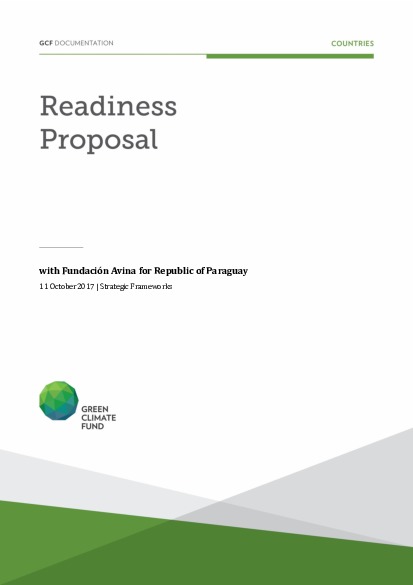 Download
English
|
PDF
|
857.22 KB
Strategic Frameworks support for Paraguay through Fundación Avina
This readiness proposal has four specific objectives:
Assess, diagnose and prioritize emerging municipalities with the potential to contribute to the enhancement of the implementation of the NDCs.
Strengthen capacities of LDC in the twelve selected municipalities to mainstream climate change in their local development agenda and enhance stakeholder engagement.
Develop Climate Change Action Strategies and subsequent concept notes to access climate finance from the GCF.
Share best practices and lessons learned amongst local governments to serve as basis for the strengthening of regional and national climate change, gender and territorial strategies.
Document type
Approved readiness proposal