Strategic Actions for advancing climate action in CARICOM Member States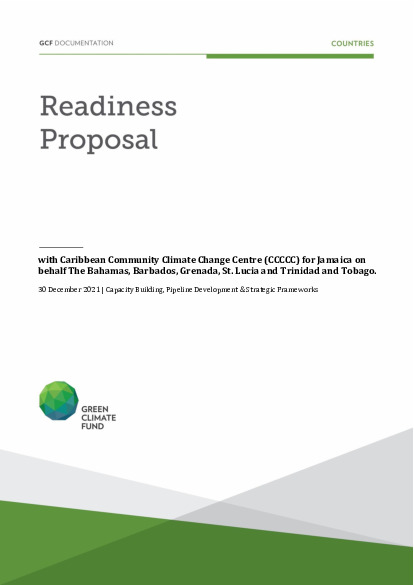 Download
Strategic Actions for advancing climate action in CARICOM Member States
Climate change poses an existential threat to countries of the Caribbean region. Primarily, comprised of small islands and low-lying coastal developing states (SIDS), the Caribbean region is considered amongst the most vulnerable in the world to climate change. Adaptation requires a sizeable and sustained investment of resources that governments of the Caribbean region are unable to provide on their own due in part to capacity constraints, limited fiscal space and limited access to concessional financing. This is compounded by the fact that CARICOM Member States are still grappling with overcoming several barriers to empower its citizens to develop bankable projects needed to catalyze the paradigm shift for mitigating, and adapting to, climate change.  
It is in response to these barriers that this readiness grant seeks to:  
Enhance the national and regional strategic environment to guide climate actions 
Enable CARICOM Member States to remain engaged with UNFCCCC process in a systematic and coordinated manner.  
Improve the capacity and evidence-based decision-making capabilities of CARICOM Member States to support the revision and development of policies, strategies and plans as well as 
Identify and prioritize climate actions that can be developed into bankable projects. 
Cover date
30 December 2021
Document type
Approved readiness proposal
Organisation
Caribbean Community Climate Change Centre