Resilient Recovery Rapid Readiness Support in Honduras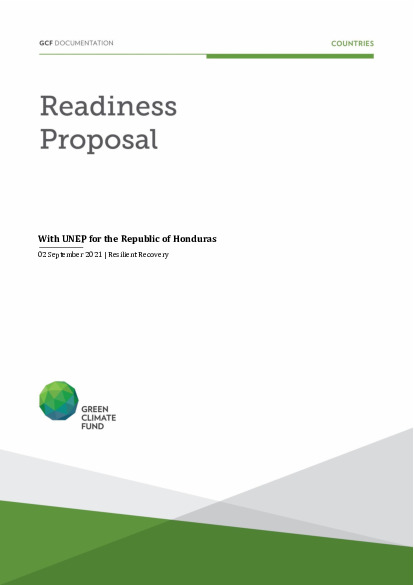 Download
Resilient Recovery Rapid Readiness Support in Honduras
Adverse socio-economic consequences of the Covid-19 pandemic have been aggravated by extreme weather events. Against this background, COVID-19 is reversing decades of progress on poverty, healthcare and education, development and economic gains pushing back the country into economic loss, and increasedinequality, poverty and food insecurity. 
Important recovery efforts are being undertaken by the Government of Honduras such as developing its Reconstruction and Sustainable Development Plan. The Plan has created a solid governance structure and legislation to support the creation and use of a Green Economy Model (GEM) to inform and guide reconstruction efforts after the pandemic and in the aftermaths of Eta and Iota to enable the transition to resilient and carbonneutral economy. In order to support this strategic goal, the following needs have been identified by the country: 
Integration of the impacts of COVID-19 pandemic and Hurricanes Eta and Iota, along with climate change with economic recovery models to quantify their impact of action and inaction and identify concrete interventions to re-build the economy based on principles of climate resilience. 
Identify, validate and prioritize actions in a participatory and transparent process that supports the development of a concrete investment strategy and plan. 
Select prioritized interventions, conduct pre-feasibility assessments and integrate them into concept notes for GCF finance. This would then facilitate concrete investments that materialize green transformation of the economy. 
This proposal will directly support the national policy and strategy on reconstruction, including the translation of these efforts into concrete mid- to long-term investment strategies. In order to ensure the adoption, appropriation and integration of the project findings into national planning exercises, the Project Steering Committee will be directly coordinating with the GES.  
Cover date
02 September 2021
Document type
Approved readiness proposal
Organisation
United Nations Environment Programme