No objection letter template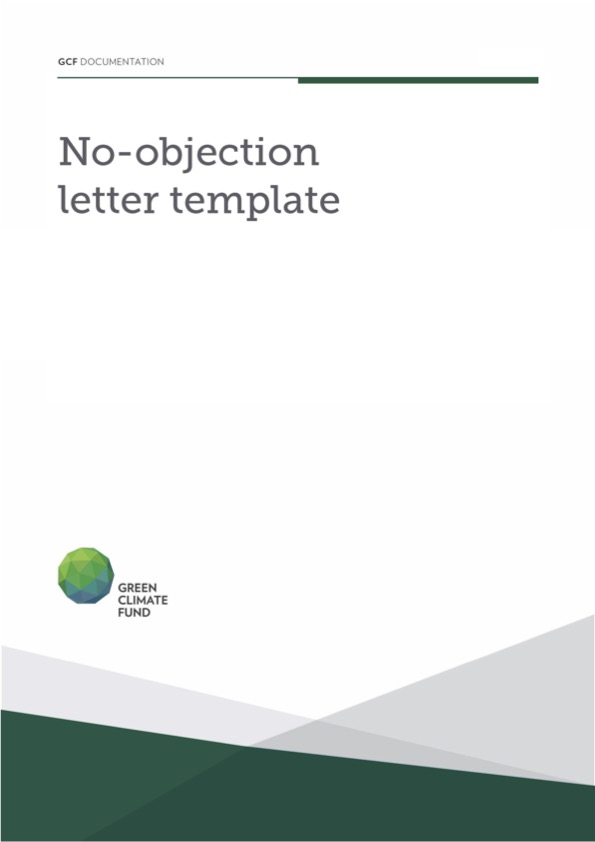 Download
English
|
ZIP
|
367.19 KB
No objection letter template
All funding proposals submitted to GCF must be accompanied by a no-objection letter (NOL) from the National Designated Authority (NDA)/focal point following the no objection procedure adopted by the B.08/10. NOL is one of the key tools to ensure country ownership. These letters ensure that the proposed project/programme is consistent with country-driven approaches and national climate strategies and plans, and signal their support for funding proposals.
A NOL template is provided for both project and programme. The content of the NOL templates follows the No objection procedure adopted by decision B.08/10. The NoL templates are therefore not subject to deviation. No additional text should be added or removed from the template.
Each country in which the project/programme is to be implemented needs to issue an NOL. When funding proposals are not accompanied by NOLs, NDAs/FPs will be requested to provide the NOL within 30 days, or the proposal will not be presented to the Board for consideration.
The no-objection letter needs to be submitted as Annex 1 for all Funding Proposals, including SAP.
Please note that there are 2 versions of this template in the ZIP file:
No objection letter for projects
No objection letter for programmes
You are advised to choose the right NOL template. Kindly refer to section A1 of the funding proposal or concept note for the project category.
Cover date
19 August 2022