NDA Strengthening and Country Programming support for India through UNDP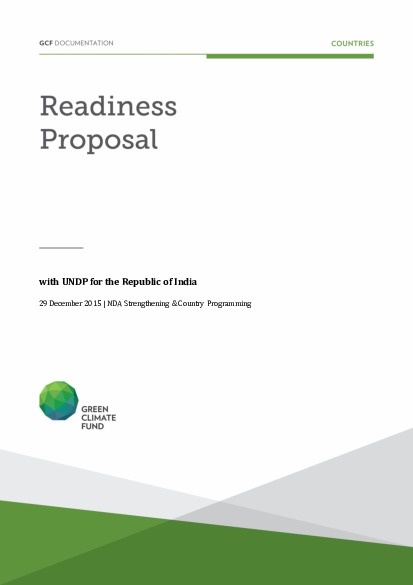 Download
NDA Strengthening and Country Programming support for India through UNDP
The government has started to place climate change at the core of its development plans, and in addition to putting in place adaptation measures. At national level, process is in place to implement plans and programmes leading directly or indirectly to tackling climate change. At the state level too, plans to address climate change have been developed.
To implement the plans and programmes, however, there will be a need for significant resources. Attracting international climate financing on a sufficient scale is a challenge, mainly due to constant changing landscape of climate finance and the limited institutional capacity at different levels to leverage, utilise and monitor emerging climate finance opportunities.
India will need to strengthen institutional capacities to manage Green Climate Fund, including the capacity to design and implement (i) the institutional arrangements required at various levels;(ii) a clear and inclusive strategic framework for engagement which includes a pipeline of potential projects/programmes aligned with country objectives and investment criteria of the Green Climate Fund.
Cover date
29 December 2015
Document type
Approved readiness proposal
Organisation
United Nations Development Programme