National Adaptation Planning in the Federated States of Micronesia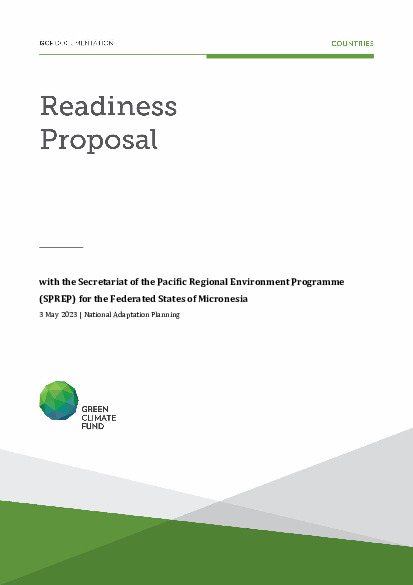 Download
National Adaptation Planning in the Federated States of Micronesia
This readiness proposal is developed to support state and national level climate change staff, private sector participation, as well as urban and rural communities through strengthened governance mechanisms, an enhanced evidence base for climate change adaptation planning, and increased support to access climate finance. 
The project outcomes provide FSM with an institutional and policy foundation and a NAP to guide its adaptation planning going forward at state and national level, with guidelines for planning, monitoring, evaluation and learning, capacity development housed in FSM training institutes, private sector engagement and financing mechanisms, all of which create the necessary conditions for sustainable adaptation action and to ultimately ensure increased climate resilience in FSM.
In parallel to the project there is the FSM multi-year Readiness that is led by the NDA office. The project and the NDA Readiness are aligned so as to advance strategies and policies, strengthen institutions, plan and align adaptation and mitigation priorities to climate finance funding opportunities, etc. over the next three to five years.
 
Document type
Approved readiness proposal
Organisation
Secretariat of the Pacific Regional Environment Programme
Country
Micronesia (Federated States of)