Improve the scientific and technical knowledge base of climate change nationally and sub-nationally in Gabon to better prioritize investment needs for coastal zone adaptation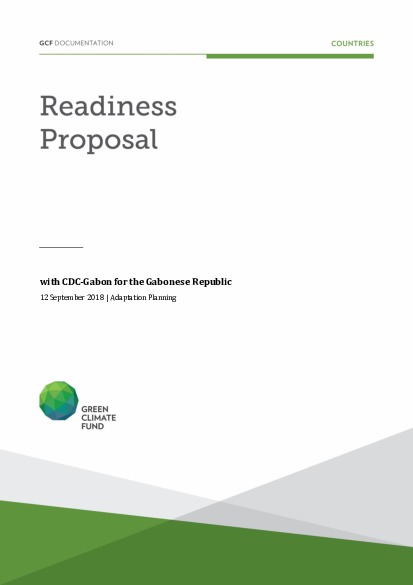 Download
Improve the scientific and technical knowledge base of climate change nationally and sub-nationally in Gabon to better prioritize investment needs for coastal zone adaptation
Gabon has developed an overarching iterative proposal for developing a robust National Adaptation Plan for the country that has been divided into two phases. Phase 1 will build on the existing National Adaptation Plan for Coastal areas and develop an enabling environment to better collect, capture, and analyze climate data across the country. Phase 2 will utilize the implementation of the costal plan as a model to roll out to other sectors to develop a comprehensive adaptation plan that strengthens the country's overall resilience by planning to address prioritized climate impacts.
The main outcomesof the combined proposal are:
Outcome 1: An improved scientific and technical knowledge base to better inform adaptation planning at the national and sub-national levels
Outcome 2: The prioritization of costal adaptation investments in Gabon and the development of a funding strategy
Outcome 3: Gabon's Adaptation Plan and associated processes developed and strengthened to identify, prioritize, and integrate adaptation strategies and measures
The three outcomes combined will lead to building a strong system across Gabon to better inform and undertake adaptation planning as well as prioritizing critical investments across sectors nationally and sub-nationally to increase the resilience and adaptive capacity of Gabonese communities.
Cover date
14 September 2018
Document type
Approved readiness proposal