Green, Resilient Recovery in Energy and Agriculture sectors in Tajikistan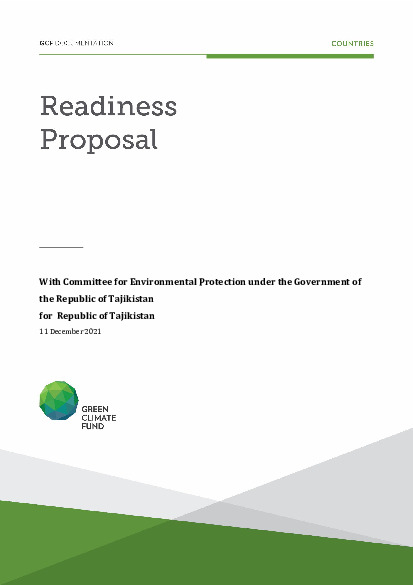 Download
Green, Resilient Recovery in Energy and Agriculture sectors in Tajikistan
The proposed project will contribute to green recovery in two priority climate change sectors, which are also of key importance to rural communities and livelihoods, i.e. energy and agriculture.
The project has three objectives:
Development of the two National strategies/programmes on green resilient recovery in agriculture and energy sectors with a focus on opportunities for most vulnerable rural communities. The strategies will complement the currently elaborated NAP and will highlight measures to restore the adaptive capacities following the pandemic and propose the recovery measures through the utilization of green and climate-smart technologies in both sectors. Carbon credit market and subsidy schemes at the national level will be considered as recovery measures for supporting energy efficiency schemes and adaptation in agriculture in rural areas.
Develop recommendations and market models for the creation of carbon trading as part of green recovery measures in the energy and agriculture sectors.

Pipeline development to support the implementation of NCCAS and enhance adaptive capacities and recovery following the pandemic, including the development of two concept notes (in the agriculture and energy sectors) that will target rural communities and assist with the development of low-carbon and climate-resilient technologies.
Projects main beneficiaries are families and farmers living in rural areas, other beneficiaries include private companies in energy sector, etc.
Cover date
11 December 2021
Document type
Approved readiness proposal
Organisation
Committee on Environmental Protection of Tajikistan