Gap assessment and action plan for the International Bank of Azerbaijan (IBA) to meet the GCF requirements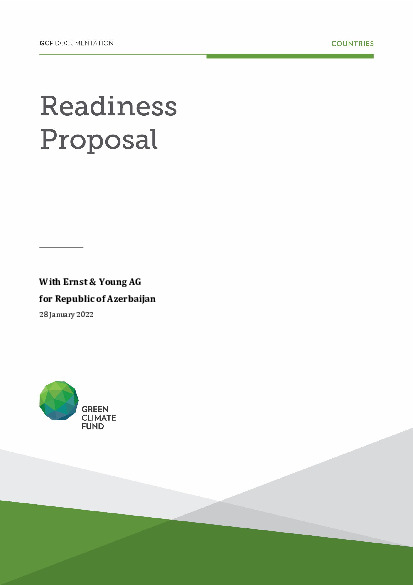 Download
Gap assessment and action plan for the International Bank of Azerbaijan (IBA) to meet the GCF requirements
Azerbaijan is highly vulnerable to the negative effects of climate change. The challenges of sustainable development and protection against climate change are essential in the country. In its first INDC (2017), Azerbaijan committed to reducing its 2030 greenhouse gas emissions by 35% compared to 1990. These commitments require to mobilize large amount of investments to finance mitigation and adaptation projects and programs. To date, Azerbaijan has received very little international financial support: there is therefore an urgent need for accelerating the country's financial capacity to combat climate-change.
Today, there is no direct access entity that would enable Azerbaijan to more easily engage with the GCF. As the largest bank of the country, the IBA can play a leading role in the implementation of the Azerbaijan's INDC by channeling international financial support for adaptation and mitigation projects and programs.
However, despite an extensive track record and proven operations, the IBA needs to strengthen its capacities in order to meet the GCF requirements (basic and specialized fiduciary criteria, environmental & social safeguards and gender criteria). Therefore, this Readiness proposal aims to:
Carry out a gap analysis against the GCF requirements;
Design an action plan to address the identified gaps.
In that perspective, this Readiness will address the following GCF outcome:
Outcome 1.2: Direct access applicants and accredited entities (DAEs) have established capacity to meet and maintain the GCF's accreditation standards; and accredited DAE s have the capacity to develop a pipeline of projects and effectively implement GCF-funded activities.
Cover date
28 January 2022
Document type
Approved readiness proposal