Funding risk policy (Component VII)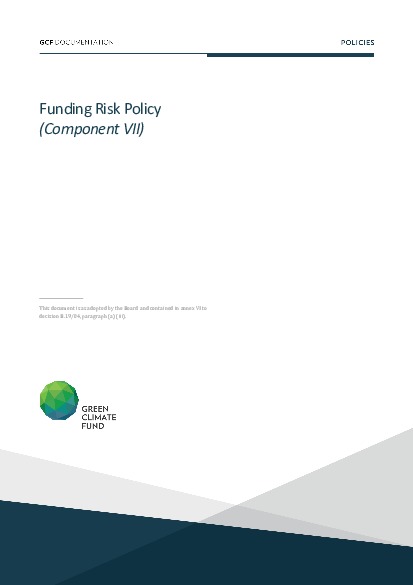 Download
English
|
PDF
|
521.18 KB
Funding risk policy (Component VII)
This document presents a critical element of the Risk Management Framework ("RMF"), the policy which governs funding risk management for GCF. This document presents the policy governing funding risk management for the GCF.
This document is as adopted by the Board in decision B.19/04. It was sent to the Board for consideration at B.19 in document GCF/B.19/19 titled "Risk management framework: Proposal by the Risk Management Committee".
All decisions and documents adopted at B.19 can be found in document GCF/B.19/43 titled "Decisions of the Board – nineteenth meeting of the Board, 26 February – 1 March 2018".
Document type
Policies, strategies, and guidelines
Table of contents
Introduction
Objective and scope
Definitions
Policy requirements and roles and responsibilities
Solvency concerns
Administrative provisions