Establishing an Integrated Hydro-Meteorological Early Warning System to Strengthen Climate Resilience in Mozambique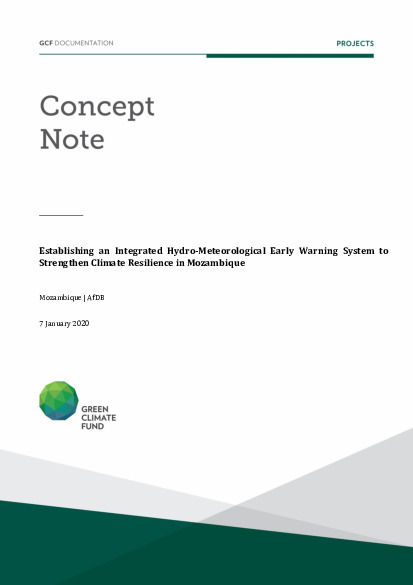 Download
English
|
PDF
|
563.35 KB
Establishing an Integrated Hydro-Meteorological Early Warning System to Strengthen Climate Resilience in Mozambique
Despite large efforts in generating timely and accurate warnings for severe weather by the Meteorological Services and the National Directorate for Water Resources Management, the loss of life and means of subsistence caused by extreme events is still considerable. This is because at present, neither the Meteorological and Hydrological agencies in Mozambique, which are two separate institutions both with limited technical capabilities, work very closely together nor have access to common tools and procedures for generating, storing and sharing relevant data and products. Consequently, there is a proliferation of warning systems, which disrupts current efforts in conveying consistent and effective information to the end-users. In the interest of the social and economic welfare of the country and its people, these processes need to be harmonized and standard operational procedures with clear definition of roles and responsibilities need to be adopted. This project recommends the establishment of an Integrated Hydro-Meteorological Early Warning System by creation of a virtual platform in the form of a 'Hydro-meteorological Forecasting Centre'.
This work will improve weather and water resources monitoring and,
thus, issue accurate and integrated warnings in a timely and effective manner, which, in turn, will enable better communication of weather information and warnings from the national level to the grassroots to provide important information for climate adaptation actions and, therefore, strengthen climate resilience in Mozambique. It will also support much better cooperation between departments. Similar models have successfully been implemented by some meteorological and hydrological services in various parts of the world and have resulted in improved disaster response and more effective use of hazard risk in planning and decision-making.
Cover date
07 January 2020
Document type
Concept note