ESSG pre-accreditaton support to GEDF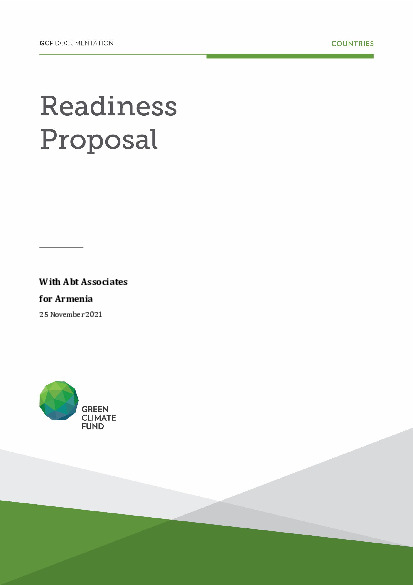 Download
ESSG pre-accreditaton support to GEDF
Georgia as Party to the Paris Agreement within the UN Framework Convention on Climate Change is in the process of updating its main document - Nationally Determined Contribution (NDC) - demonstrating its commitment in combating climate change and further limiting greenhouse gas emissions. Georgia will achieve its enhanced low carbon trajectory through increased reliance on renewable energy sources and a further reduction in the demand for fossil fuel in the country.
Developing alternate renewable energy is still challenging in Georgia, as it is associated with high costs, therefore in order to be materialized it is critical for the country to have access to international climate finance.
JSC "Georgian Energy Development Fund" is a state-owned fund, established to support the country in promoting alternate renewable energy sources. Mission of JSC "Georgian Energy Development Fund" is to promote realization of country's energy potential, retrieval of appropriate funds, by developing projects and their effective implementation.
The entity was nominated by the NDA as national DAE to support Georgia's projects and programmes in the renewable energy area. Through accreditation to the GCF, GEDF will be able to support the country to access climate finance and deliver its climate and energy related goals.
The request is to assist the entity to implement policy and eliminate the gaps which was found out through gap assessment done by PwC in the areas of ESS and Gender. This support would support the development or update ESS and Gender policies, and train the relevant staff of GEDF which in turnd would allow facilitate the accreditation of the DAE with GCF.
Cover date
25 November 2021
Document type
Approved readiness proposal