Enhancing Country Capacity for Accessing and Implementing Climate Finance Interventions in Nepal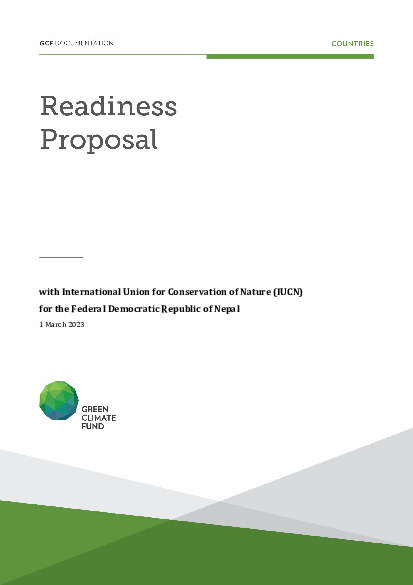 Download
Enhancing Country Capacity for Accessing and Implementing Climate Finance Interventions in Nepal
The proposed project is expected to address and overcome the hierarchical disconnect between the federal government and local government, creating an enabling environment for bottom-up sharing of information, knowledge, and planning as per priorities set by local and provincial stakeholders. Through better coordination among stakeholders at local, provincial, and federal levels the project will contribute to increasing access to climate finance. 
The proposed intervention builds upon the foundational work done through previous GCF Readiness projects, including the initial two readiness projects (implemented by UNEP and UNDP respectively), which strengthened the office of the National Designated Authority (NDA), supported processes and systems for the GCF, and supported the accreditation of Direct Accesses Entities (DAEs) in Nepal.  
The current readiness proposal project will allow the country to build on the national level support and systems established through the first three readiness projects to expand beyond the federal government and focus support and capacity building at the sub-national level. This will be achieved through four main areas:  
Develop a process and procedures for engaging sub-national actors in climate change planning processes, including processes for accessing the GCF; 
Build and establish the capacity and understanding of provincial and local government officials in Nepal on climate finance opportunities and how to access finance; 
Increase access to climate finance in Nepal based on local, subnational (provincial) and national priorities; and 
Build a knowledge sharing mechanism to foster better communication and better target local-level climate change interventions. 
The primary beneficiaries of this project are provincial and local level governments, sub-national climate committees (Province Level Climate Change Coordination Committee (PLCCCC) and District Coordination Committee (DCC) and other related ministries and departments of the Government of Nepal, as well as the NDA and other stakeholders, involved in climate finance in the country. 
Document type
Approved readiness proposal
Organisation
International Union for Conservation of Nature