Enhancing adaptation planning and increasing climate resilience in the coastal zone and fisheries sector of Belize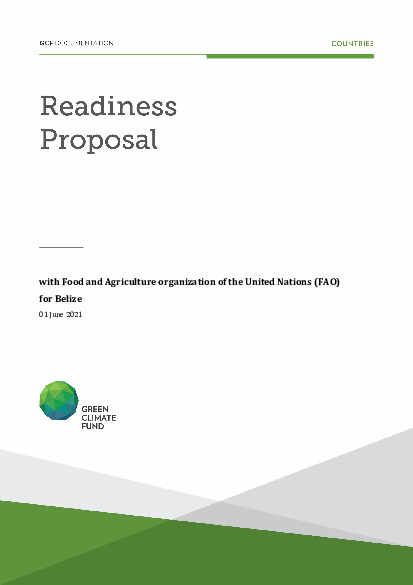 Download
Enhancing adaptation planning and increasing climate resilience in the coastal zone and fisheries sector of Belize
Belize, a small island developing state, is particularly vulnerable to the impacts of climate change owing to its low coastal region (below high tide mark), the rapid economic development in the coastal region and population increase. The fisheries and coastal zones sectors of Belize, which contribute significantly to the national economy in regard to food security and in providing valuable tourism opportunities, are threatened especially by sea level rise and storm surge as well as rising sea surface temperatures.
The Government of Belize, in its NDC, identified coastal and marine resources and fisheries and aquaculture as priority sectors requiring increased resilience and reduced vulnerability; however, the following barriers were identified:
Need for increased capacity building, education and awareness around adaptation planning and at various levels including community level
Insufficient technological capacity to undertake effective research on climate modeling and risks
Research and monitoring for high-quality scientific information including climate data
Need for enhanced coordination in implementation of legislation and policy
Lack of Finance to implement adaptation activities
The aim of this readiness project is to set the stage for a more large-scale action to address climate change adaptation in the fisheries and coastal zone sectors of Belize. This readiness seeks to increase the resilience of the coastal zone and fisheries sector through improved climate data and information gathering, monitoring and dissemination, assessments of impacts of climate change on select communities, mainstreaming of climate change considerations into the relevant plans and policies and strengthening of coastal and fisheries communities and organizations communication network for appropriate climate response.
Document type
Approved readiness proposal
Organisation
Food and Agriculture Organization of the United Nations