Enhance Capacity of Myanmar to Advance the Process of Formulation and Implementation of National Adaptation Plan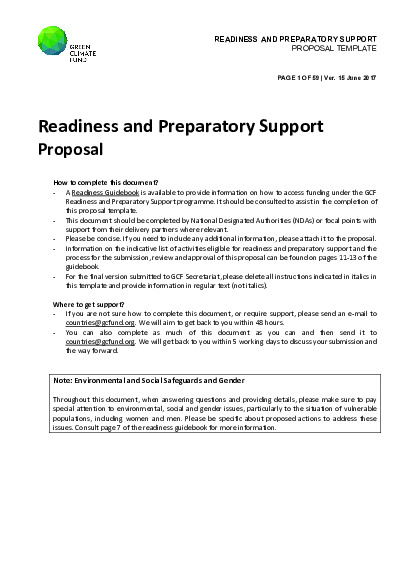 Download
Enhance Capacity of Myanmar to Advance the Process of Formulation and Implementation of National Adaptation Plan
The overall objectives of NAP GCF readiness and preparatory support project is to enhance institutional and technical capacity of the Government of Myanmar to undertake the process of formulation and implementation National Adaptation Plan (NAP) including the mechanism of updating the NAP on a regular basis and, compile and communicate aggregated results of reduction of vulnerability, increase adaptive capacity, and status of integration of climate change into development planning.
The conference of the Parties to the United Nations Framework Convention on Climate Change (UNFCCC) has agreed two primary objectives of the national adaptation plan and/or process which are:
To reduce vulnerability to the impacts of climate change, by building adaptive capacity and resilience;
To facilitate the integration of climate change adaptation, in a coherent manner, into relevant new and existing policies, programmes and activities, in particular development planning processes and strategies, within all relevant sectors and at different levels, as appropriate.
Whereas the reduction of vulnerability will be achieved through implementation of adaptation programmes and projects emanating from the NAP as well as by other ongoing and upcoming adaptation initiatives, the proposed readiness and preparatory support request will present pathways for robust climate risk assessment, appraisal of adaptation interventions, financing mechanisms for adaptation interventions, and assessment and monitoring reduction of vulnerability to climate change impacts and enhancement of adaptive capacity.
While Myanmar has undertaken steps to mainstream adaptation into its national development processes, notably through the recently adopted Myanmar Sustainable Development Plan (MSDP) and recently launched Myanmar Climate Change Strategy (MCCS) and Master Plan (MCCMP) 2018-2030 and the Myanmar Climate Change Policy (MCCP); as well as through establishment of a high-level National Environmental Conservation and Climate Change Central Committee (NECCCCC), integration of adaptation remains limited in most sectors. Key barriers to this are (i) limited existing technical capacity among policymakers and other citizens and community members to mainstream adaptation; (ii) insufficient integration of climate change adaptation into policy and legal frameworks; (iii) limited knowledge on projected climate impacts and adaptation measures available.
By its very nature, the process of formulation and implementation of NAP will support integration of climate change adaptation into existing strategies, policies and programmes particularly into development planning processes.
Cover date
15 February 2020
Document type
Approved readiness proposal
Organisation
United Nations Environment Programme