Climate Adaptation and Resilience in Thua Thien Hue Province (CARe Hue)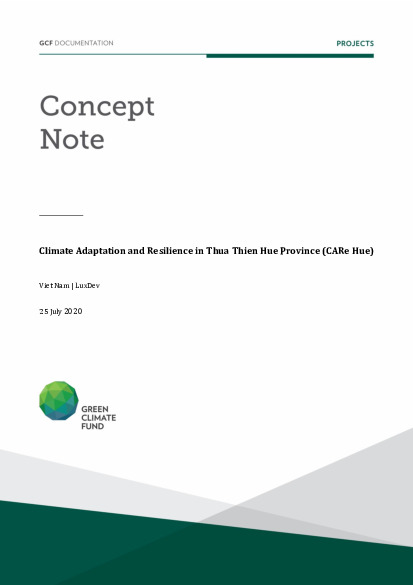 Download
English
|
PDF
|
502.59 KB
Climate Adaptation and Resilience in Thua Thien Hue Province (CARe Hue)
Communities in TT Hue province are some of the most vulnerable to climate variability and climate change, globally. The various CC manifestations in the province increase vulnerabilities and threaten people's livelihoods, and too often lead to bodily injury and loss of life.
The project will take the most valuable lessons and practices of two earlier Luxembourg funded adaptation interventions to 28 new and equally vulnerable communes, with the objective to strengthen awareness, capacities and capabilities, diversify livelihoods, protect natural resources and ecosystems, and continue the pioneering institutional work in climate monitoring.
The institutional framework, community-driven mechanisms, and implementation modalities that made earlier interventions such a success, will be used: with the Department of Planning and Investment (DPI) the main project executing entity, and LuxDev the implementing entity.
Document type
Concept note
Organisation
Agence luxembourgeoise pour la Coopération au Développement (Lux-Development S.A.) (known as "Luxembourg Development Cooperation Agency")