Capacity Building to prepare for the implementation of Carbon Markets and Article 6 in Latin America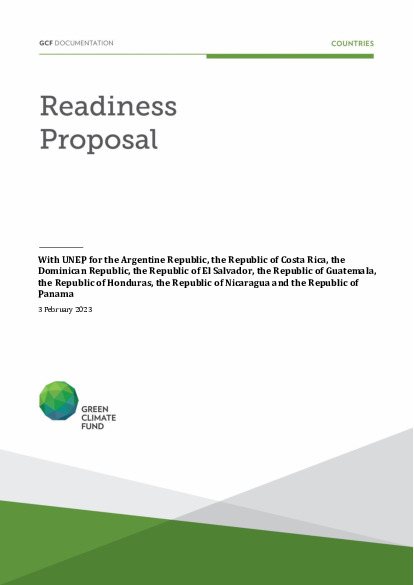 Download
Capacity Building to prepare for the implementation of Carbon Markets and Article 6 in Latin America
According to the World Bank, carbon pricing is an effective way to reduce emissions and all jurisdictions must go further and faster in using carbon pricing policies as part of their climate policy packages. If well designed and sufficiently ambitious, carbon pricing can create strong economic incentives for the changes needed in investment, production, and consumption patterns and to induce technological advancements, reducing the extent of additional public investment needed.2 Therefore, carbon pricing through carbon markets and Article 6 of the Paris Agreement play a crucial role so that governments and the private sector can fulfill zero emissions or carbon neutrality commitments by 2050, as proposed by the Intergovernmental Panel on Climate Change (IPCC).
In this line, according to formal conversations held with UNEP and government climate change authorities, all countries are considering carbon markets and mechanisms under Article 6 as strategies to fulfill their climate change commitments. However, they are currently facing many challenges, especially related to upholding environmental integrity of mitigation activities, ensuring confidence in carbon markets, and knowing how to implement Article 6 mechanisms to achieve their climate goals. 
The main objective of this Readiness proposal is to collectively improve: i) the overall knowledge of the scope and functioning of Article 6 of the Paris Agreement in Panama, Guatemala, Nicaragua, Honduras, Argentina, Dominican Republic, Costa Rica, and El Salvador through a regional approach and, ii) support the relevant stakeholders from these participating countries to comply with the institutional, technical and operational requirements to establish or participate in new or existing carbon markets. This will not only support the participating countries to comply with the goals established in their NDCs, but it also allows the national governments to increase their ambition and cooperation among parties in their commitments under the Paris Agreement. 
Cover date
03 February 2023
Document type
Approved readiness proposal
Organisation
United Nations Environment Programme
Country
Argentina
Costa Rica
Dominican Republic (the)
El Salvador
Guatemala
Honduras
Nicaragua
Panama