Call for public input: Information Disclosure Policy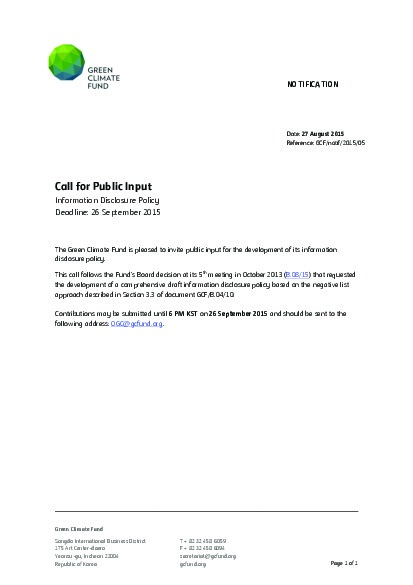 Download
English
|
PDF
|
392.44 KB
Call for public input: Information Disclosure Policy
The Green Climate Fund is pleased to invite public input for the development of its information disclosure policy.
This call follows the Fund's Board decision at its 5th meeting in October 2013 (B.08/15) that requested the development of a comprehensive draft information disclosure policy based on the negative list approach described in Section 3.3 of document GCF/B.04/10.
Contributions may be submitted until 6 PM KST on 26 September 2015.
Cover date
26 September 2015
Document type
Call for input