Bhutan for life: at a glance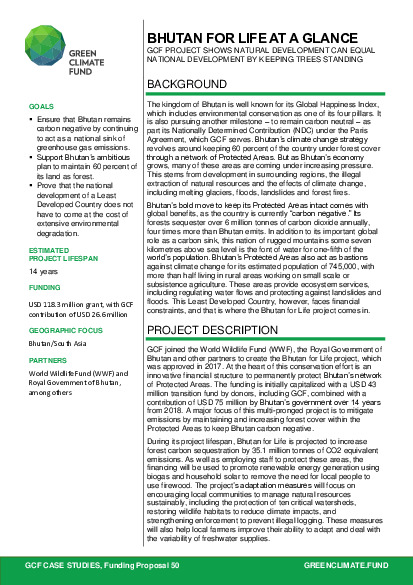 Download
English
|
PDF
|
195.61 KB
Bhutan for life: at a glance
GCF joined the World Wildlife Fund (WWF), the Royal Government of Bhutan and other partners to create the Bhutan for Life project, which was approved in 2017. At the heart of this conservation effort is an innovative financial structure to permanently protect Bhutan's network of Protected Areas.
This case study for FP050: Bhutan for Life provides an overview of the project, expected results and impacts, as well as GCF's unique and innovative role.
Organisation
World Wildlife Fund, Inc.
Project
FP050: Bhutan for life