Advancing a National Approach to Fire Management in Guatemala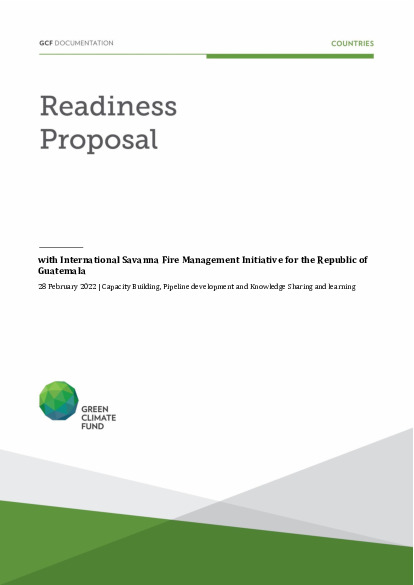 Download
Advancing a National Approach to Fire Management in Guatemala
In Guatemala, forest fires are an important source of GHG emissions. Between 2019-2020, Guatemala registered 1,398 forest fires that affected a total area of 78,129 hectares. Guatemala has identified the increase in forest fires due to droughts as a major threat that will be aggravated by climate change. 
While attempts have been made to foster collaboration and coordination at the national level, there is yet to be a coordinated and permanent institutional coordination solution that coherently addresses wildfire management prevention, detection and response in Guatemala and aware of the utility of ER TFM.  
Guatemala in The National Climate Change Action Plan or PANCC identifies strengthening of the national forest fire prevention and control as an important priority to achieving the goals listed in the country´s NDC. The Government recognizes the need for external support to achieve this. 
The specific objectives of this proposal are: 
a) Establishment of a national coordination mechanism that is gender inclusive to work towards building an enabling environment for an effective and coherent approach to fire management throughout Guatemala and will achieve the needs and goals identified in the proceeding paragraphs. 
b) Development and submission of GCF Concept Note(s) focused on building an enabling environment for development of an ER TFM sector in Guatemala and development of the MRV system. 
c) Stakeholders are engaged in the development of ER TFM related Concept Note(s). 
d) Stakeholders are involved in the ISFMI Network to facilitate capacity development and knowledge exchange over long term and, 
e) Stakeholders are aware of the potential of ER TFM in managing wildfires. 
Cover date
28 February 2022
Document type
Approved readiness proposal
Organisation
International Savanna Fire Management Initiative