Adaptation Planning support for Zimbabwe through UNEP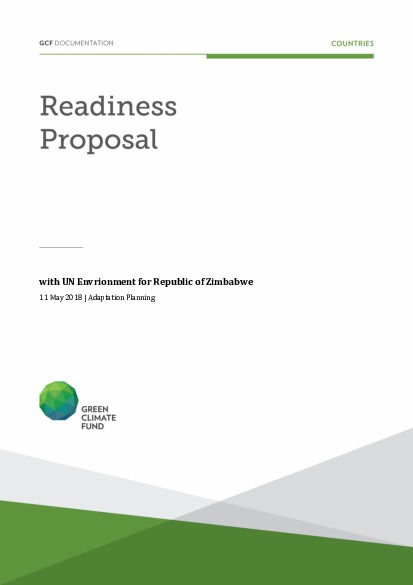 Download
Adaptation Planning support for Zimbabwe through UNEP
The proposed GCF readiness and preparatory support project will have four expected outcomes:
Stakeholders capacity to formulate and implement the NAP process in Zimbabwe enhanced.
Background information for formulating and implementing the NAP process managed, and adaptation options prioritized.
NAP implementation resources identified and studies to inform medium-to long-term climate change adaptation investments conducted.
Monitoring, reviewing and reporting on the NAP process in Zimbabwe improved.
Document type
Approved readiness proposal
Organisation
United Nations Environment Programme